Warehouse Facility Thales UK. Ltd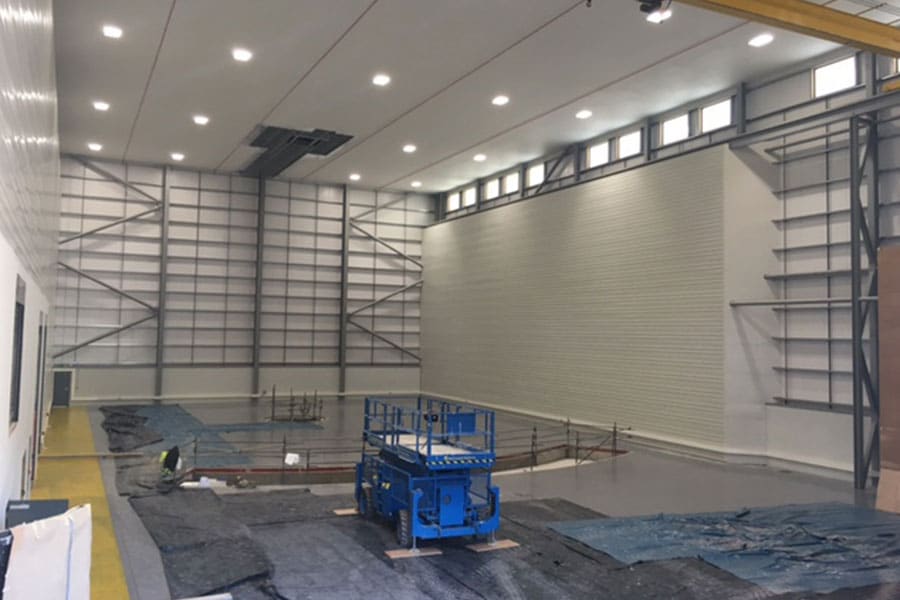 Requirement Summary
Our client sought to construct a state-of-the-art specialist warehouse facility, with the primary objective of creating an efficient, modern space that could cater to a variety of storage and distribution needs.
What We Did
A key element of the project, to meet the client's needs was the implementation of sophisticated electrical systems to ensure functionality and safety were optimised withing the facility. This included the design and installation of a low voltage distribution system, to handle the power demands of the facility in an efficient way.
The introduction of small power infrastructure was implemented alongside energy-efficient LED lighting, emergency lighting systems, and external lighting, to minimize energy consumption while offering optimal brightness both inside and outside of the facility. The addition of motion sensors and automated controls were also integrated to get the most out of the energy usage, and a sophisticated fire alarm system, disabled toilet alarm, intruder alarm, CCTV system, and access control were installed for safety and security purposes. Clean earthing and lighting protection measures were additionally implemented to safeguard personnel and equipment.
Outcomes
The electrical solutions implemented, resulted in significant benefits for this client. Notable energy savings were achieved, as well as the minimization of risks of electrical hazards, and enhanced security measures protecting the safeguarding of the facility and it's assets.
Overall, this project was successful in meeting the client's requirements, offering a safe, efficient, and technologically advanced facility to support their expanding operations.