Yeovil College Nurse Training Facility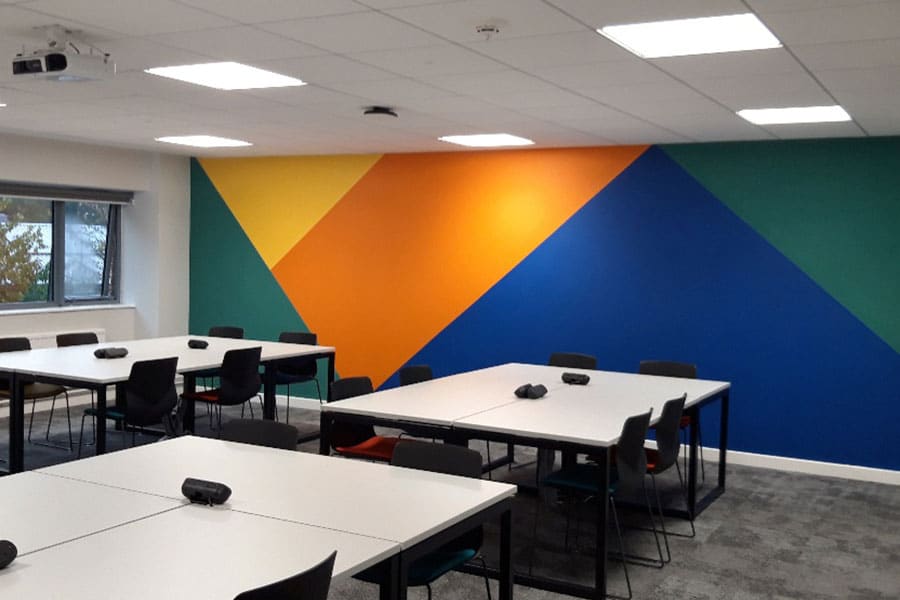 Requirement Summary
REF was commissioned by Yeovil College to undertake a transformative project: converting an existing building into state-of-the-art classrooms for nurse training. The primary objective was to create an innovative environment that would cater to the comprehensive training needs of nurses.
What We Did
The project required a comprehensive overhaul of the building and brand-new electrical systems to meet the ambitious vision for the Yeovil College Nurse Training Facility. We intricately designed the system, implementing cutting-edge LED lighting systems that enhanced visibility and energy efficiency. By strategically placing the LED lights we were able to create an optimal environment replicating healthcare settings and ensuring realistic training experiences.
In line with the college's commitment to modern technology, we installed an advanced data infrastructure that facilitated seamless connectivity and enhanced learning opportunities. We also provided robust mains distribution, ensuring a stable power supply throughout the facility, vital for uninterrupted training sessions.
Understanding the criticality of safety, we integrated an intruder alarm system to safeguard the premises from unauthorized access and additionally a state-of-the-art fire alarm system was implemented to ensure the safety of students and staff in the event of emergencies.
Outcomes
The outcome of this work is a cutting-edge learning environment that perfectly complements the needs of nurses in training. With the pressing need for highly skilled nurses in healthcare, the facility's modernized and innovative design enables students to develop their skills in a realistic environment, preparing them for the challenges they will face in their professional careers.
The collaboration between REF and Yeovil College has not only produced an outstanding learning facility but also contributed to meeting the increasing demand for well-trained nurses.